Upcoming Events
Sharing the joy of birds and nature is at the core of everything we do at Wild Birds Unlimited of North Asheville. We love playing an active role in the local community by giving and hosting fun and educational presentations and events.
Here is what we have scheduled at the store coming up:
Saturday, June 17th from 12pm-2pm
"Biologist Sarah Harper, lead of Sullivan's Island Environmental Education and Research Program in Sullivan's Island, SC"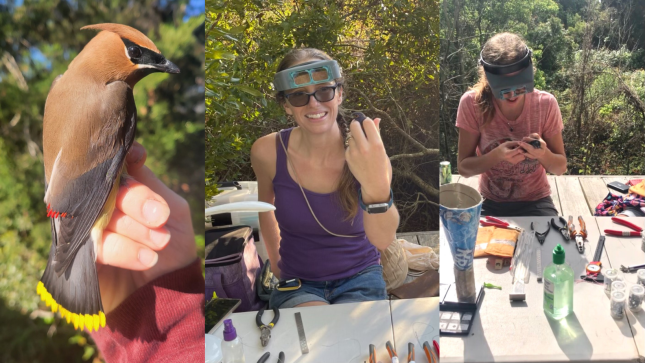 Sarah Harper is the director of the Sullivan's Island Bird Banding Station, a long-term monitoring station located in a conservation easement on Sullivan's Island that studies both resident and migrant birds. The Sullivan's Island Bird Banding Station is next to the beach and includes maritime forest and scrubland habitats. A variety of migratory songbirds use the land as a stopover location, breeding or overwintering grounds. Data is collected year-round at the station by a dedicated group of volunteers. Sarah will discuss her work on the island collecting and analyzing data to better understand migratory patterns and trends and also discuss migratory birds in Western North Carolina. Sarah studied Biology at the College of Charleston for her bachelor's degree and the Citadel Graduate College for her master's degree. She has volunteered at a variety of bird banding stations around the country as well as in Belize, Costa Rica and Perú. No registration is required for this FREE event. Please plan on standing or bring your own folding chair.
For more information on these events, please call the store at (828) 575-2081. Stay tuned for more events in the future! Be sure to follow us on Facebook and Instagram to stay up to date on store events, news, sales and more.
Past events:

"Phoenix Landing Foundation: Caring for Parrots Throughout Their Lifespan"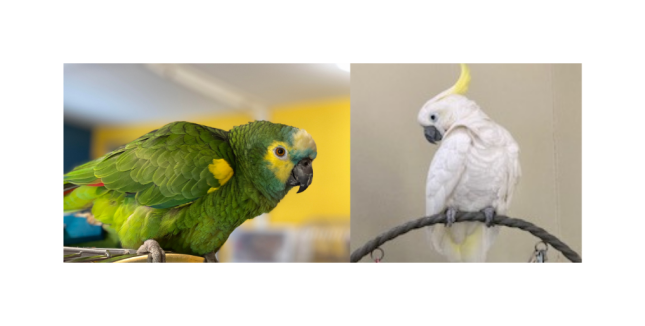 Come meet Andy, a Sulphur Crested Cockatoo, and Paco, a Blue Front Amazon! These boys love to meet and greet anyone who pays attention to them! Talk to staff/volunteers at Phoenix Landing who help work to assure all of our Phoenix Landing parrots have a succession of excellent homes throughout their long lifespan. Learn about the needs of pet parrots in captivity and how we advocate for healthier lifestyles. This is a great event for the whole family! No registration is required for this FREE event. Please plan on standing or bring your own folding chair.