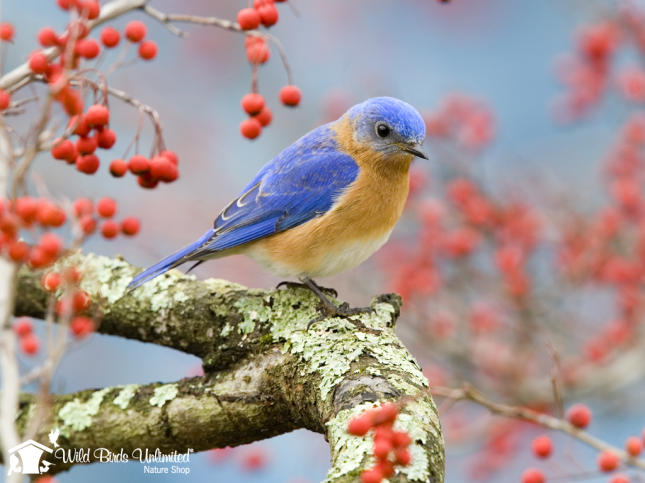 Welcome to our nest! We are glad you found us!
Whether you have been feeding birds for years or are just curious about the hobby, you've come to the right place. Here at Wild Birds Unlimited, it's much more than bird feeders and seed. To us, the hobby of backyard bird feeding is about bringing joy to the lives of our customers and helping to do our part to save the songbirds.
Our 2 locally owned and operated Asheville stores have been serving the community for over 12 combined years. Our family of in-store Certified Bird Feeding Specialists have all the tools and knowledge you need to help you make the most out of the hobby. We sell everything from the highest quality bird seed and feeders to specialty food, bird baths, pole systems, books, nature gifts and more! Whether you've got a huge green space or live in an apartment, we've got the right products for you.
As a new customer, we'd love to extend a special offer to you. Stop by either one of our conveniently located stores and take 20% off any one item (just mention our website).
It's our small way of saying thank you for stopping in and saying hi! In the meantime, click around this website and discover more about the hobby and the joy our feathered friends can bring to your backyard.
In these challenging times, connecting with the birds and nature outside of your window can do so much to bring happiness into your heart.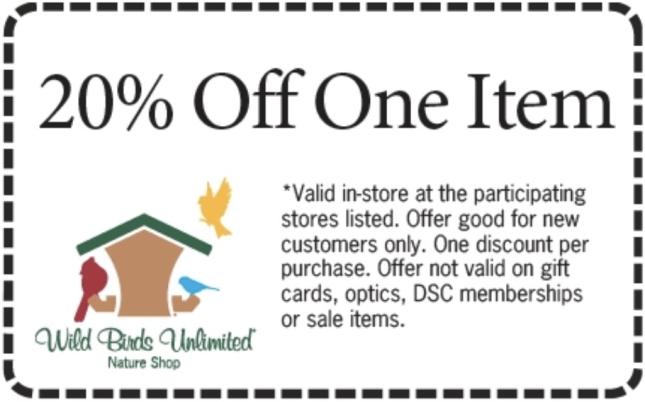 Visit us at either one of our Asheville locations:

North Asheville (Next to The Fresh Market)
946 Merrimon Ave #120
Asheville, NC 28804
(828) 575-2081
South Asheville (Gerber Village)
10 Crispin Ct Ste D #102
Asheville, NC 28803
(828) 687-9433
We have implemented extensive measures to ensure your shopping experience is a safe one during this pandemic. We are offering both in-store and curbside options for your convenience.

At Wild Birds Unlimited, we bring people and nature together!